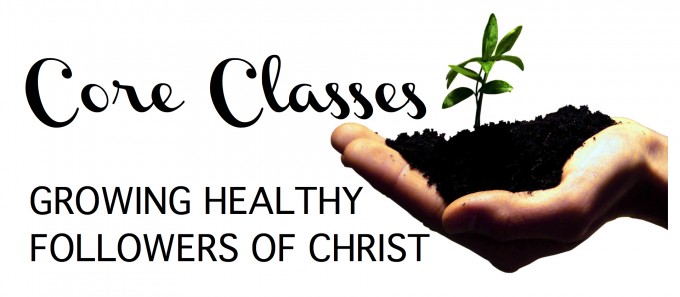 Welcome to Core Discipleship! Our faith is a journey. The Core Discipleship Classes we offer at Mechanicsville Christian Center help you navigate into a rich and rewarding relationship with Jesus Christ and his people - the Church. This is accomplished through instruction, encouragement and a challenge of commitment. Core is a wonderful opportunity to meet new friends, partner in ministry and grow in your faith in Christ. That is how we become a loving church of ministers!
Core classes run concurrently on Sunday afternoons and generally last about four hours. Dinner and childcare are provided for you, so you'll need to register.

These Core Classes will be offered each time:
Class 101 Discover Membership
Discover what MCC is all about and explore practical and vital Christian concepts like fellowship, service, worship and discipleship in a relaxed and interactive atmosphere. No strings attached. No pressure. Just an exploration of what it means to follow Christ here at MCC. Join Pastor Carter and Judith for this fun, interactive seminar.

The Person and Work of the Holy Spirit
Pastor Matt will be talking about the person and work of the Holy Spirit during the first half of the class. He will also discuss the Gifts of the Holy Spirit. In the second half of the class, participants will be given an opportunity to directly experience the Holy Spirit in an atmosphere of worship. Different areas of the room will be designated for those seeking the Baptism of the Holy Spirit, the Gifts of the Spirit, or a greater anointing of the Holy Spirit.
Please check the MCC events page approximately three weeks before a scheduled Core date to learn about additional class offerings and to register.

2018 Membership and Core classes:
February 18
March 25
May 20
July 29
October 7
November 18