Growing K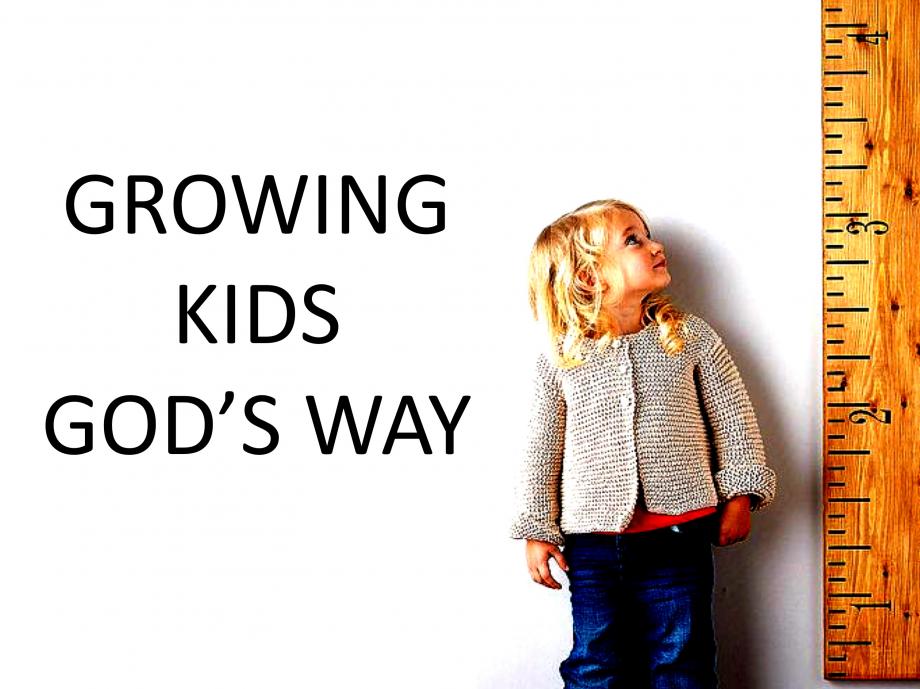 ids God's Way (
www.gfi.org
) is a biblically-based parenting curriculum that's been utilized by more than 9,000 churches and serves over 1.7 million households worldwide. It uses biblical ethics to teach parents how to reach the hearts of their children, rather than just control undesirable outward behavior. Through the 17-week class, you'll learn practical ways to instill the Godly virtues of respect, self-control, and personal responsibility into your child's character. You'll get the tools needed to achieve peace in your home through first time obedience. You'll learn how to raise your children to become morally responsible and biblically responsive adults. And all the while, you'll be improving your marriage and your own personal relationships as well.

Class Topics Include: How to Raise a Moral Child; Right Beginnings; Touchpoints of Love; The Father's Mandate; Your Child's Conscience; Character Development (Respect for Authority, Parents, Age, Peers, Property and Nature); Principles of Obedience; Discipline with Encouragement; Discipline with Correction; Consequences and Punishment; Repentance, Forgiveness and Restoration; Discipline Issues; The Appeal Process; and Building a Healthy Family.

Here's what to expect:
Each semester consists of 17 sessions. Each session lasts approximately 1 1/4 hours and consists of a video lesson, a brief review of the prior week's reading and homework questions, class discussion and individual fellowship.
Single parents are welcome and husbands/wives are encouraged to make the commitment together.
Class facilitators, Craig & Tina Yager, would love to hear from you!