MUMS - Moms Understanding Moms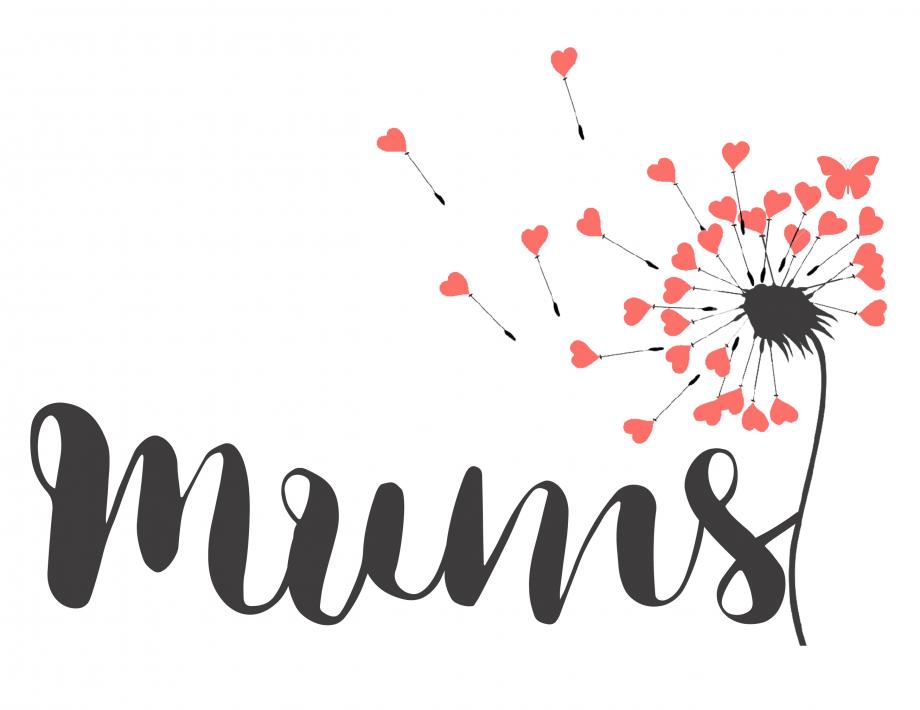 MISSION Statement
- MUMS provides Christian community for mothers of young children to help each other grow in full devotion to Christ.
VISION Statement
- To strengthen family foundations through the example and love of Jesus Christ.
Need a moment to rest and connect with other moms? Come join us at MUMS if you are a mom of a little one (recommended for moms with a child 5 and younger at home (including expectant moms) though all moms are welcome).
Please contact Terra at terra.lawrence@gmail.com if you are interested in registering.
What is MUMS?


MUMS is a ministry that takes the place of the former MOPS group at Mechanicsville Christian Cen

ter. MUMS stands for Moms Understanding Moms and we seek to provide a place of authentic community, support and spiritual growth. We give moms understanding, we meet needs, make connections and give time-outs to moms as they are often needed. At MUMS you will experience the love of God and be equipped to share that love with your family. Celebrate with us what it means to be a mother; as the impact we have goes on forever. Won't you join us for fun, for fellowship, for food, for support, for stories, for laughter and tears? Other mothers need you as much as you need them. That's why there is MUMS. Moms understanding moms.

When do MUMS meet?
MUMS meets the 1st and 3rd Thursday of each month, beginning on the 3rd Thursday in September. Meetings are from 9:30am - 11:30am, and children can be dropped off as early as 9:15am.

What will my children do?
MUMS provides nursery care for children ages 6 months to 2 years. Infants under 6 months are welcome to stay with mom or be cared for by our trained and caring nursery staff. Children over 2 will be enrolled in the on-site SPROUTS program where they will learn from the First Look curriculum (the preschool curriculum component of the Orange Strategy and the same curriculum used on Sundays at MCC for 2-4 year olds). Through age-appropriate activities, children will learn three basic and foundational truths.
*God Made Me
*God Loves Me
​*Jesus Wants to be my Friend Forever

For the 2016-17 year, we will offer a separate class for homeschoolers (Kindergarten and up). We've included some structured time focused on Biblical study from the MCC Kid's Church curriculum (ThinkOrange 252 Basics).
Our caring teachers will entertain, teach, and care for your child while you relax upstairs!

Policies and Procedures for our SPROUTS program.

What goes on at a MUMS meeting?
Each meeting starts with a buffet breakfast, brought by members of MUMS. Most meetings feature a guest speaker sharing on a relevant topic with a Biblical base (e.g. discipline; raising our children to hunger for the Lord; marriage and sex). We also have time to share mommy moments, God stories and prayer needs. Meetings may have worship time and small group discussion and reflection time, as well. We have opportunities to swap kid stuff, toys, ideas and occasionally, we have "play" time with games and crafts.

Outside of our twice monthly meetings, we have regular playdates, outreaches for moms and their kids, moms nights out and a date night for moms and dads. There is always room for fun and laughter!

What does it cost to be a part of MUMS?
A one-time/year registration fee of $20/family is paid at the first meeting. Each meeting you attend is $5/family to help cover some of the childcare expenses. We never want cost to prevent you from coming, so please contact Terra Lawrence at terra.lawrence@gmail.com if a scholarship would help your family be able to join us.

Interested, but want more information before you register? Come check us out at a free first meeting (advanced reservations are required to guarantee childcare availability). Contact Terra Lawrence at terra.lawrence@gmail.com for more information.
UPCOMING MUMS EVENTS
April 22
MUMS Night Out: Movie Night
Watching 'Grace Unplugged'
Time: 7:00 - 9:30pm
Please contact Alex Smith at 804-723-1239 for the location information.

April 27
MUMS Playdate: Maymont & Picnic!
Time: 10:00am - 12:00pm
Venue: Maymont
Contact person: Brandi Senters
Come meet us at the Children's farm entrance and feel free to pack picnic lunch.
(In case of rain, we will meet at Chick Fil-A Mechanicsville.)

May 4
MUMS Playdate: Strawberry Picking
Time: 9:30 - 11:30am
Venue: Quail Hill Orchard (10537 Gould Hill Rd, Hanover VA 23069)
Contact person: Alex Smith (804-723-1239)
(In case of rain, we will meet at Chick Fil-A Mechanicsville.)

May 11
MUMS Playdate: Splash Fun!
Time: 10:00 - 12noon
Venue: Stony Point Fountain Park at Stony Point Fashion Mall
Contact person: Grace Thompson (804-723-1121)
(In case of rain, we will meet at Chick Fil-A Mechanicsville.)

May 18
MUMS Final Meeting: Spring Brunch
Time: 9:30 - 11:15am
Venue: Room 35 at MCC
(Everyone brings a dish to share!)