MUMS - Moms Understanding Moms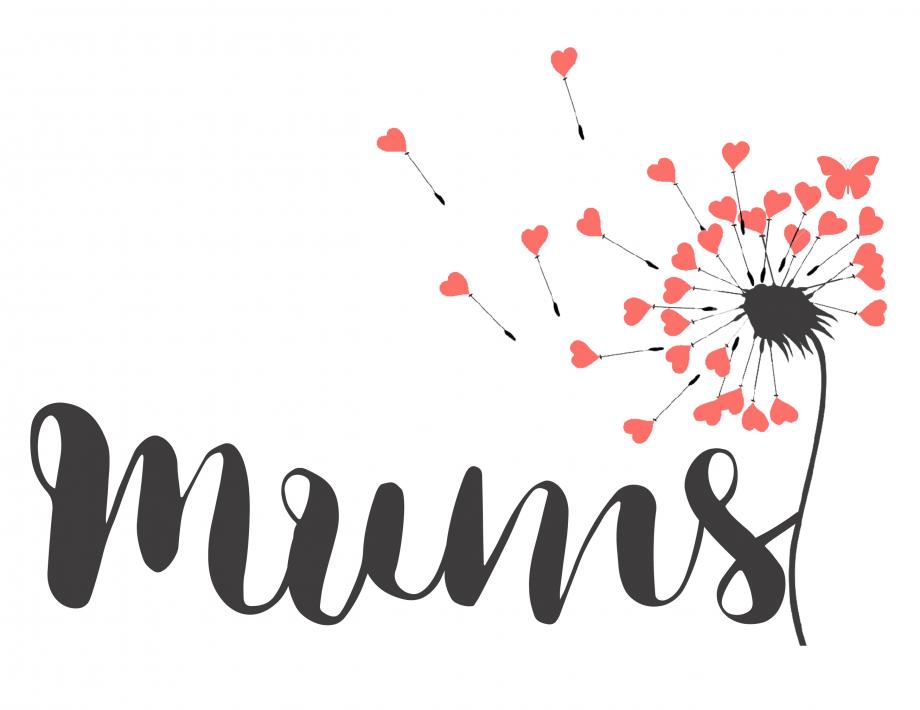 MISSION Statement
- MUMS provides Christian community for mothers of young children to help each other grow in full devotion to Christ.
VISION Statement
- To strengthen family foundations through the example and love of Jesus Christ.
Need a moment to rest and connect with other moms? Come join us at MUMS if you are a mom with children still at home. Expectant moms to moms of teenagers are welcome!
****We currently have a waiting list for the 2017-18 MUMS year. We would still love for you to join us, so please email us at mccmums@gmail.com to be added to our wait list.****
What is MUMS?


MUMS is a ministry that takes the place of the former MOPS group at Mechanicsville Christian Cen

ter. MUMS stands for Moms Understanding Moms and we seek to provide a place of authentic community, support and spiritual growth. We give moms a place to be transparent about their challenges, make connections and grow deeper in their relationship with Jesus. Celebrate with us what it means to be a mother; as the impact we have goes on forever. Won't you join us for fun, for fellowship, for food, for support, for stories, for laughter and tears? Other mothers need you as much as you need them. That's why there is MUMS. Moms understanding moms.

When does MUMS meet?
MUMS meets the 1st and 3rd Thursday of each month, beginning on the 3rd Thursday in September and running through the month of May. Meetings are from 9:30am - 11:30am, and children can be dropped off as early as 9:15am. We also have monthly playdates and Moms Night Out events in the evening (working moms are always welcome!).

What will my children do during the meetings?
MUMS provides childcare for children ages 6 months to 5th grade (homeschoolers). Infants under 6 months are welcome to stay with mom or be cared for by our trained and caring nursery staff. We have the following separate classes: Babies, Toddlers (for walking little ones), Preschool (must be potty-trained), Homeschool (Kindergarten - 5th). Our caring teachers will entertain, teach, and care for your child while you relax upstairs!

What goes on at a MUMS meeting?
Each meeting starts with a buffet breakfast, brought by members of MUMS. Meetings may feature a guest speaker sharing on a relevant topic with a Biblical base that connects with our theme for the year. Meetings may also include small group discussion, prayer and reflection time. We have opportunities to swap kid stuff, toys, ideas and just to celebrate the joys and challenges of being a mom.

Outside of our twice monthly meetings, we have regular playdates, outreaches for moms and their kids, moms nights out events and family cookouts. There is always room for fun and laughter!

What does it cost to be a part of MUMS?
A one-time/year registration fee of $20/family (if registering after September 1, it is $25/family) is paid at the first meeting. Each meeting you attend is $5/family (if you have at least 1 child enrolled in our childcare program) to help cover some of the childcare expenses. We never want cost to prevent you from coming, so please contact us at mccmums@gmail.com if a scholarship would help your family be able to join us.

Interested, but want more information before you register? Come check us out at a free first meeting (advanced reservations are required to guarantee childcare availability). Contact us at mccmums@gmail.com for more information.


Registration Information for 2017/2018
Please review the following before completing your registration:
Cost
-$20 registration fee if registered by September 1. $25 registration fee after September 1.
-$5/meeting for each family that has at least 1 child enrolled in childcare. If you do not use our childcare program, you will not need to pay the $5/meeting fee.
-$10 to purchase our Bible/book study for the fall (please be prepared to pay this at our first meeting on September 21)

Click here to read the Policies and Procedures for our SPROUTS program.

Book Study Choices for Fall 2017
Because breaking up into small groups and working together through book/Bible studies has been so fruitful in the past, for fall 2017, we are offering 2 choices for our small group studies. On the registration form, you must choose one of the following books (each book costs about $10, which you can pay for at our first meeting upon receiving the book). Please consider the description (click on the title link for details), time commitment and your season of life while making a choice.

1. Child Training Boot Camp by Pam Forster - This is a 30 day study that we will spread out over 10 weeks, so plan to complete 3 days each week. Each day's assignments will take 5-30 minutes (remember, you will only do 3 days/week and 1 day can easily be split into 2 days, so you have something to study for 6 days). You will use the Blue Letter Bible app or website on your phone or computer to dive deep into God's Word. Each day has optional activities to help your children learn along with you.

2. A Lineage of Grace: Five Stories of Unlikely Women Who Changed Eternity - This is a compilation of the five books in the best-selling Lineage of Grace series by Francine Rivers, we meet the five women whom God chose—Tamar, Rahab, Ruth, Bathsheba, and Mary. Each story is 90-100 pages. We will read one story in the fall and one story in the spring. The other three stories you can enjoy at your leisure! There is a discussion and small group guide we will use during our small group moments during the meetings. Otherwise, there is no outside homework. If you read fast, you may only spend 10 minutes a week on this.
****We currently have a waiting list for the 2017-18 MUMS year. We would still love for you to join us, so please email us at mccmums@gmail.com to be added to our wait list.****

Stay tuned to this corner for MUMS events happening this fall!