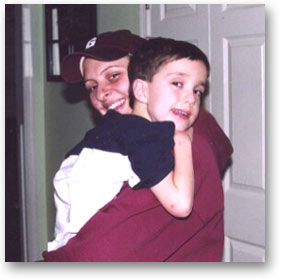 Designed for Your Child with Special Needs.
MCC's Unique Servants In Christ serves physically and mentally challenged children from ages 3 to 21.
Does your child have a special need or a disability which impedes them from attending Sunday School? Does your child's need prevent you from attending worship on Sunday? If you answered yes to either question, there is a place for you and your child at MCC.
Come by our nursery to see how God is ministering in a special way to these precious children of His. We have times of music and teaching of God's love and acceptance in a format that can be understood for each individual child. Our mission is to provide a place for all to worship.
"Our friends with disabilities remind us of God's grace. For without Christ you were once disabled spiritually, unable to move into his kingdom, as well as, blind to His purposes and deaf to His voice. But by His grace you are made whole."
Joni Eareckson Tada