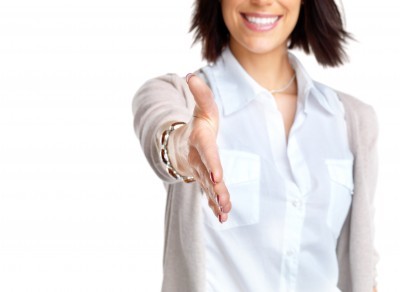 An
usher's
contribution to the worship experience is vital and far reaching. From a friendly welcome at the door of the Sanctuary, distributing the latest church news in the form of a bulletin, handing out communion or taking up your tithes, to praying for anyone who has a need, Ushers are ready to serve as God directs.
A
Greeter
is a host who meets you at the door with a smile and invites you into God's house. They are the ones who are here to help you find your way to the Sanctuary, nursery, class or wherever you may be headed on Sunday morning. Their main goal is to make you feel welcomed and at ease.
Both Ushers and Greeters serve at least one Sunday per month during either our 9:00am or 11:00am service. Of course, you can always serve more if you like, as long as the position is available. Once you choose a Sunday service, it will be the same from month to month.
To investigate serving others at MCC in either of these roles, please contact: